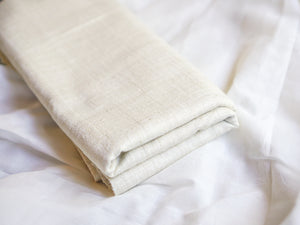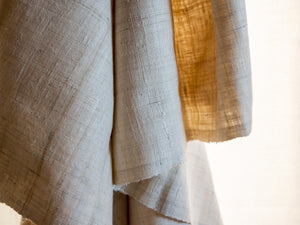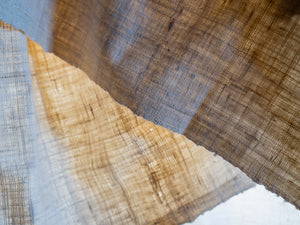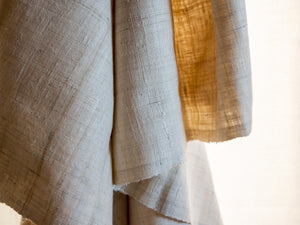 Eri Matka Silk Fabric - Made from Silk Waste
Eri Matka Silk Fabric- made from silk waste fibres 
Hand spun and hand woven silk fabric. 
Natural cream colour. Please note this is a new batch then the sample card. It is slightly darker and thicker texture. 

Made in Odisha, India
Width: 112cm
Minimum: 1 metre
Made from silk waste and cocoon ends. Mixture of silks including Tussar, Mulberry and Eri.
Beautiful texture and weight (Weight similar to Linen but with softness of silk and drape). A sewers dream, could also be great for a unique canvas.