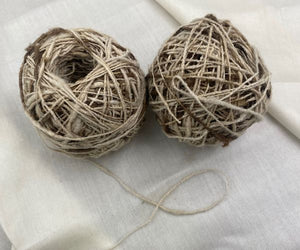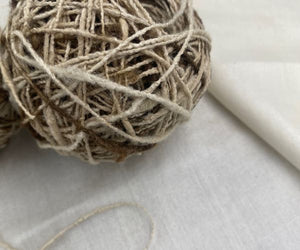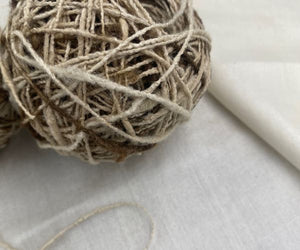 Thick Eri & Tussar Silk Ball 'Noil' Yarn
Made from noil from Eri silk and Tussar silk - fiber leftover from spinning.
Matt finish and Thick. 
1ply 
200m per 100g (estimate only, hand spun yarn varies)
Or 18 wraps per inch 
$33 per 100g
Great for weaving and other crafts - they also dye very easily, as well as being great for a wide range of textile techniques.
Please note: the colour of the sample may vary of thickness and texture. There may be joining throughout the yarn. If you are purchasing more than one, I will try and match them as well as I can. (For more information please feel free to email me)